House location on site
Last weekend we went out and put the marker in for our well. Which went in last Tuesday! Since we were there we decided to tape out the house location for our FirstDay Cottage and get a better feel for where it will be.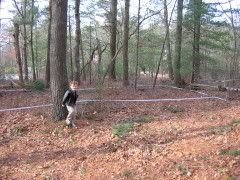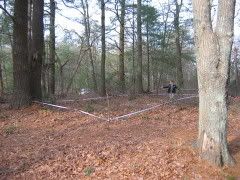 So here it is! That's our rugrat, Justin, in the house. He's standing near where the kitchen/dining room will be. The picture was taken facing the road.
Next we have some views from each corner inside the house.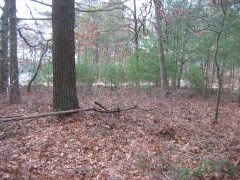 This is the view from the kitchen.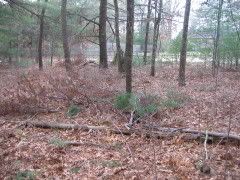 This is the view from the sitting/living room on the front side of the house.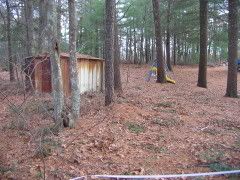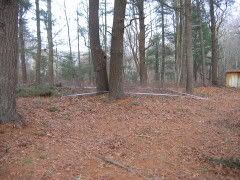 Here is the view from the dining room with our rusted old shed.
We demolished that today along with another wooden one that
my inlaws were using on our property.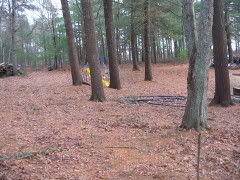 This is our view from the living room. Which you can see is the backyard so we can watch the kids play on thier swingset. That swingset was a steal of a deal off ebay for $5! Kids love it!!